We have been engaged with IMT Ghaziabad since 2014 for Design Thinking workshops within their Business Innovation in Networked Economy (BINE) course. Realizing the relevance and the need for innovation capabilities for MBA students, IMT introduced a full-fledged Design Thinking course in their curriculum. In 2017, we conducted an intensive Design Thinking course for the second year MBA students over a period of 30 days. We planned for them, a hands-on immersion in the process because no one can answer the question "Why is Design Thinking important for business innovation and for me?" unless you experience it yourself.
TL Approach: A guided experience of using the Design Thinking approach to develop a new business idea.
We began with a fun and rapid Design Thinking exercise, and once they were familiar with the tools; we helped them choose interesting challenges from in and around their environment (city/institute). Next, we helped them use the Design Thinking process step-by-step and guided them all through to execute their ideas in real life.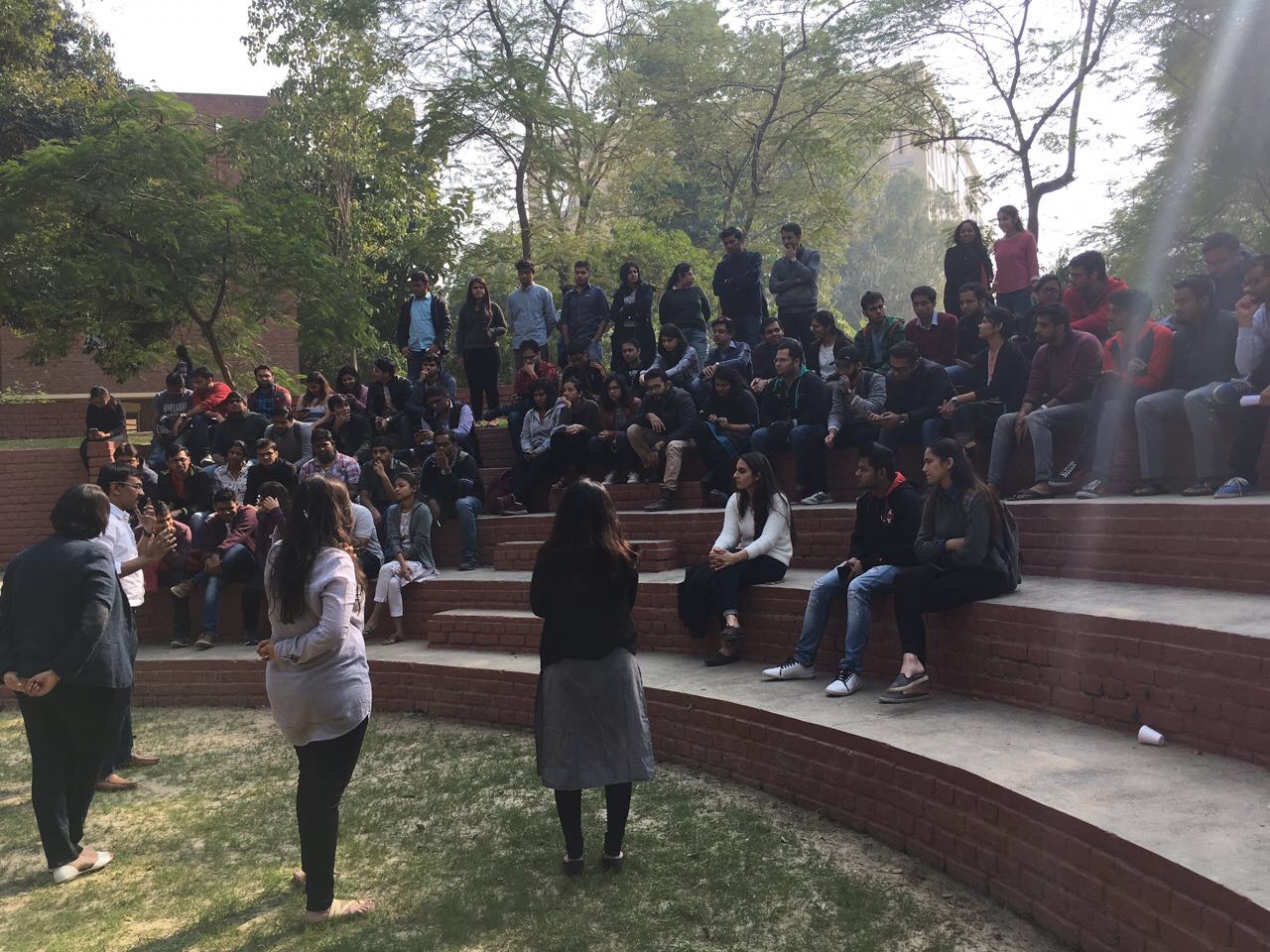 What happened on ground:
Introduction
Week 1: Setting up the context on why DT is important for business innovation through live examples from the industry, and introduction of the tools and techniques used to achieve the same. We picked up simple problems around commute, travel packing and relationship management for a rapid Design Thinking exercise, to give the students a hands-on feel for Design Thinking.
Startup Idea
Once they were familiar with the overall process, we opened a discussion with the students and mapped all the possible challenges in and around their institute. Teams picked up unique challenges to work on. This time we went deeper into every step of the Design Thinking process. Every new tool or a method was discussed through an example and performed in class. For instance, immersion research was performed as a blind man activity during the session. This helped them connect to the why at every step in the process.
Week 2,3: The workshop sessions were largely used to plan and sample execution of a few tasks for the two weeks of fieldwork that followed. Research activities ran over a period of one week, during which we followed up on their progress through audio video calls and emails. All the data collected was synthesized under our guidance to zoom into a specific challenge to be solved by each of the teams. Every team came up with 70-80 ideas to choose from.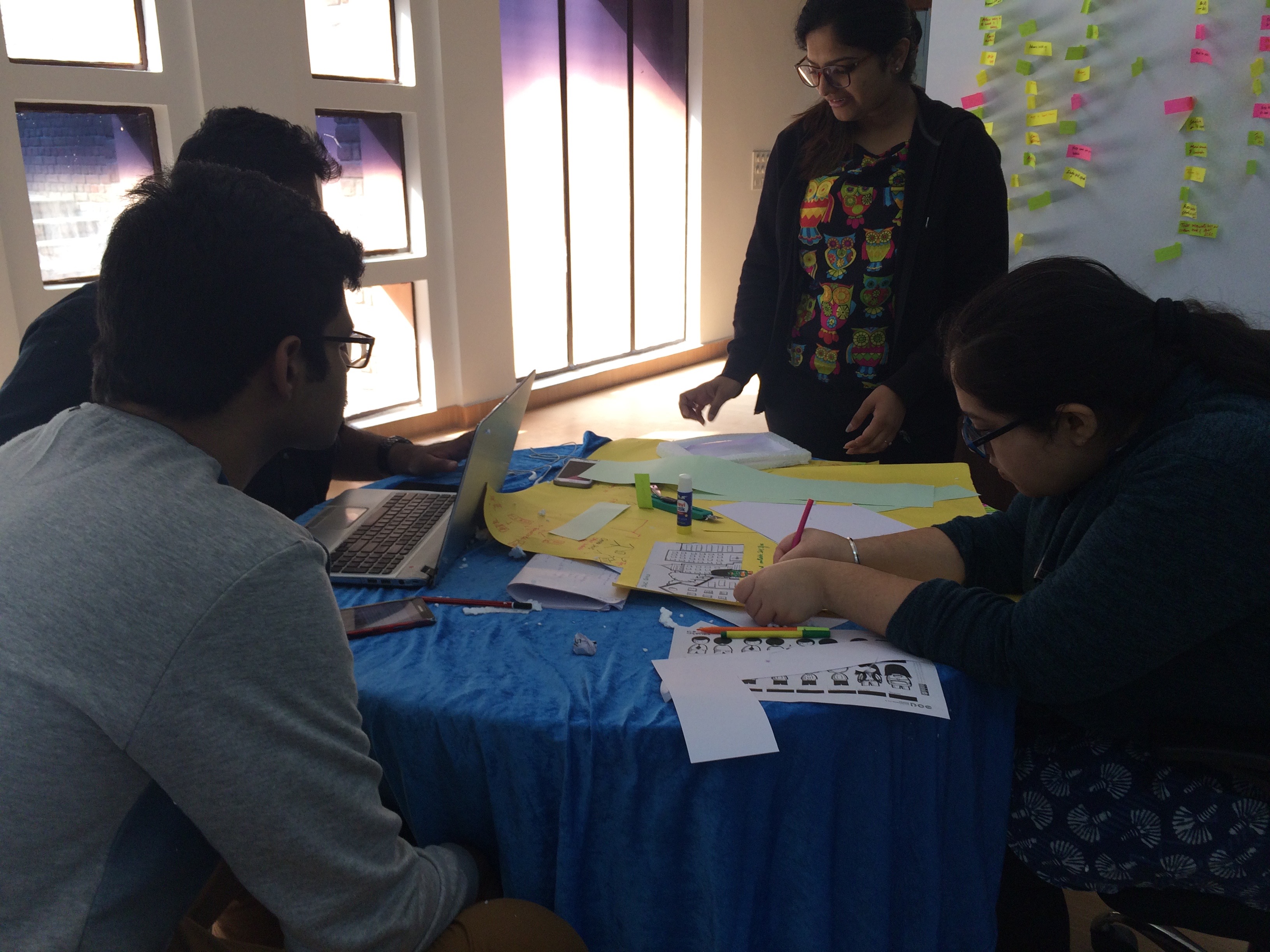 Week 4: Solutions were now prototyped as live services to be executed and run for a week within their campus. Students were completely indulged in making their idea happen searching for resources, people, contacts, et al. Before the services could go live, they ran marketing campaigns around their startup ideas leading them to the finale. Ideas ranged from midnight food delivery services to adopting stray animals for pet lovers, product ideas to solve the smog issue to bike rental services.
Week 5: Start up mela
All the services were run inside the campus and great amount of feedback was received to build them further. All the basic fixes and builds were incorporated, and the ideas were showcased at a startup mela conducted at the end. The 25 teams competed with one another and the visitors voted for the best startup idea.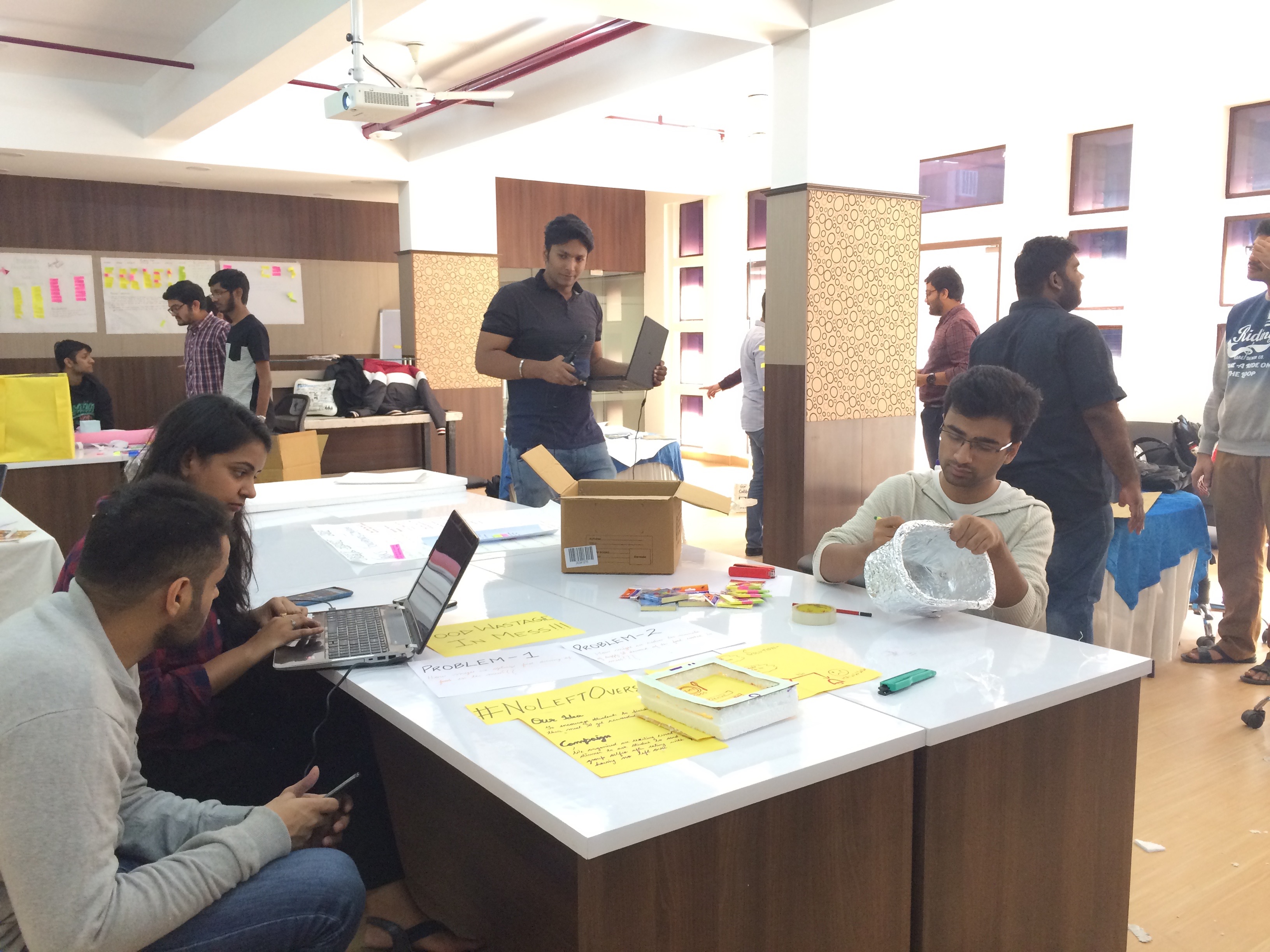 What did we achieve:
All the ideas were documented as case studies and presented to the institute authorities to showcase need and importance for the ideas developed.

Development of detailed business models for each idea after taking into account all the learnings from the startup mela.
Highlight of the project:
Undoubtedly the startup mela, the energy of the 25 amazingly unique ideas and the eruption of rich discussions at every table. Looking at the students' excitement around their ideas going live was a pat on our back!