This hotels group annually conducts various MDPs for their senior managers, to enable them to become better leaders, and take complete ownership of transforming their domains for the brand's growth. Some of the roadblocks that these managers face are retaining young talent beyond a period of 1 year and differentiating themselves from international competitors in terms of luxury offerings and experiences. Over the years they have tried multiple innovative ways to address these challenges which have delivered some impact, but still, a lot needs to be achieved.
Having heard of the transformative capabilities of Design Thinking for Creative Problem Solving, the group's L&D team decided to empower these managers with this methodology through a 2-day workshop.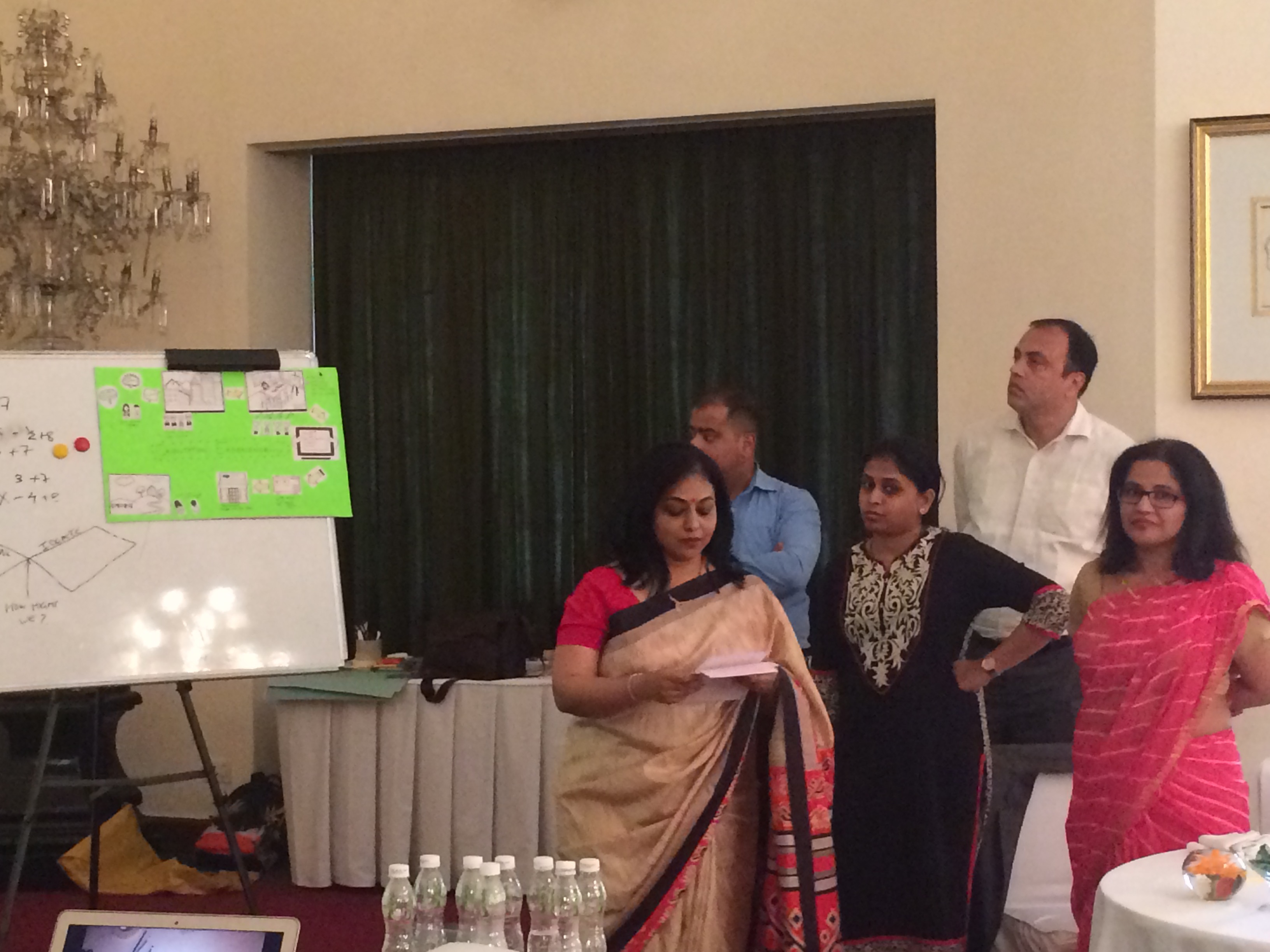 TinkerLabs approach: Serve for service design
The hospitality industry is all about people, interactions and intangible experiences. In order to use Design Thinking for this sector, Service Design and User Experience principles take centre stage. Hence TinkerLabs' key differentiator for this engagement was keeping the core focus on user experience and designing for better services - where the user is both internal employee and the incoming guest.
What happened on ground:
To effectively apply Design Thinking in any domain, it becomes imperative to contextualize the process to the key challenges faced on-ground. TinkerLabs conducted interviews, and observation research with key domain heads of the Oberoi Group across their prime properties prior to the workshop, and the session was designed around relevant work challenges. This included visiting the hotel's properties in Mumbai and Delhi, and meeting HR Heads, Training Heads, Hospitality and F&B Managers, as well as Security Officers. Based on these interactions, key challenges were designed to be run in the workshop, and relevant business case examples were also identified from the industry.
The workshop was kept experiential, with a focus on Service Design models, and breaking down each experience zone using User Journey Maps. The participants were divided into cross-functional and mix-location teams, in order to enhance learnings from across the country. Three problem zones were introduced to the room:
Redesign engagement experience for young employees,

Bring alive the hotel's luxury and legacy for a guest before they check in

Convert a competitor's guest to try our luxury hospitality for the first time
Each team chose the zone they related to the most and spent half a day in conducting interviews with co-workers, guests and other relevant stakeholders all across the country, in person and over phone calls. This then resulted in further detailing of the journey maps, synthesis sheets, root cause identification, and problem re-definition, which carved the way for divergent solutioning to be carried out on the second day.
Ideation and prototyping of concepts were kept a highly engaging, fast-paced and a time-boxed affair on Day 2. What began with sorting chocolates, led to creative experimentations and representations of solution concepts for enhancing the user experience in the chosen problem zone. Each team worked to present detailed prototypes of their concepts in a Show, not Tell format. The workshop wrapped up by contextualizing the tools and processes of Design Thinking to each of their domains, functions and locations, and creating the next steps for on-ground application of solutions.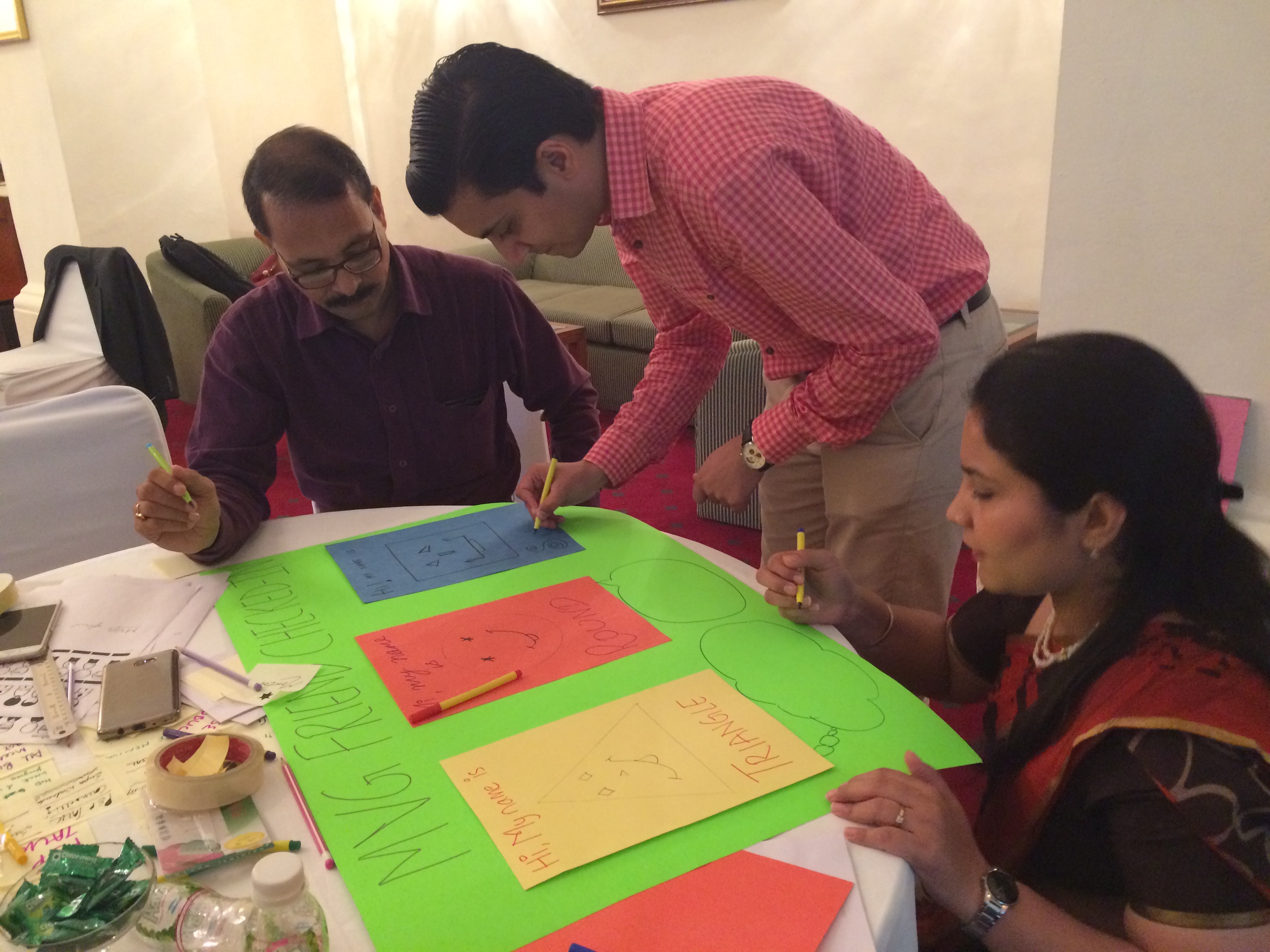 What did we achieve:
The participants came to the workshop expecting just another 2-day theory session but went away with the key tool of User Journey Maps to help them identify and solve problems in their functions, as well as tangible solution ideas to multiple problems in their work context.
The biggest win was in the area of Employee Retention, where the solutions identified within a 2-day set up saw the light of day within 2 weeks on the ground and were pilot tested and improved for the new batch of joinees.
Highlight of the project:
By conducting research before the workshop and engaging with key staff of the luxury hotel chain from across the country, the TinkerLabs' team gained many insights about how best to get complimentary services when staying in luxury hotel chains!