Lifebuoy was looking to improvise its School of 5 campaign, a 21-day behaviour change communication program which allows promoters and/or teachers to engage school-aged children into driving handwashing with soap through activities, such as songs, comic books and pledges and monitoring of handwashing with soap. Some of the key challenges faced in design and implementation of the programs were:
Incorporating scientific behaviour change theories in local context
Making a behaviour change program which works at scale and not just at a clinical level
Innovative tools for deployment in areas where media penetration is very low
To overcome these challenges Lifebuoy India invited experts from social impact sectors specializing in behaviour change sciences, operations, communication, education and policy evaluation for a two-day creative ideation workshop.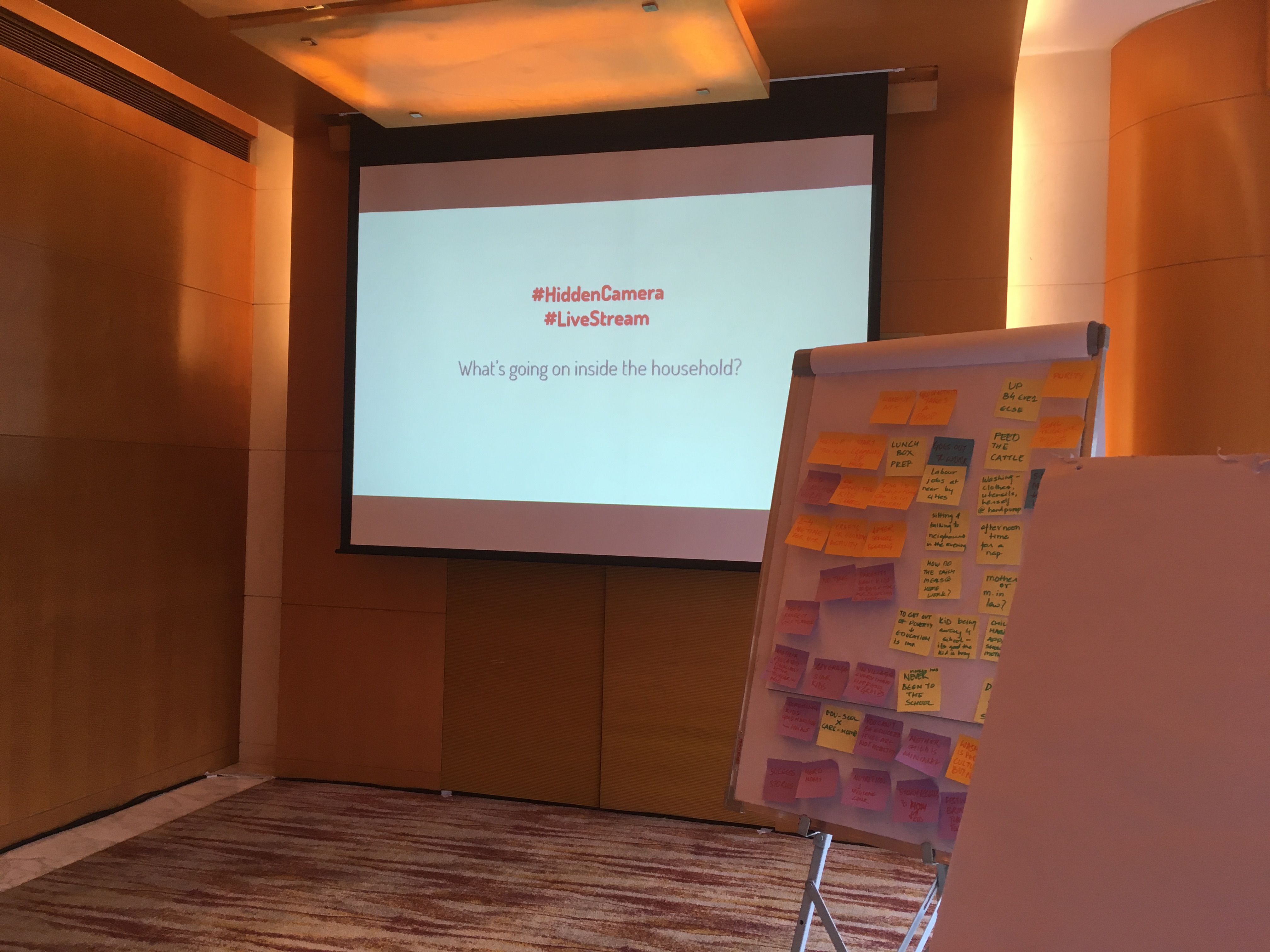 TinkerLabs approach: Ideas to Action
TinkerLabs designed the workshop in such a way it that allowed for a lot of knowledge sharing and discussion and at the same time was hands-on and activity oriented. The aim was to ensure that ideas that emerge out the workshop are not only exciting at concept level but also thought through in a way that they could be developed and tested easily as next steps after the workshop.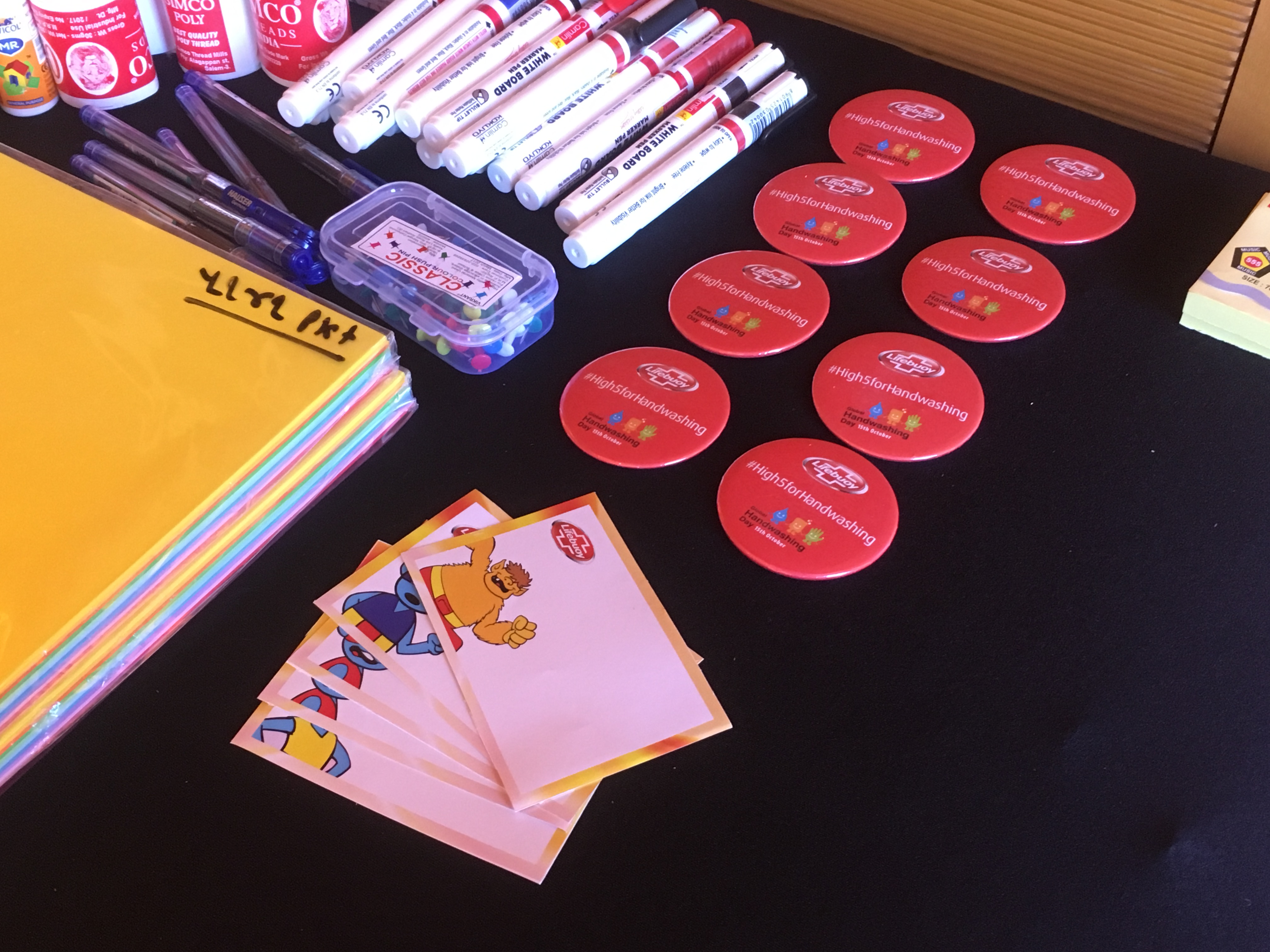 What happened on ground:
The top agendas of the workshop were:
Understand the current school of 5 program

Understand Behaviour Centred Design theory

Learn from other Health Impact projects

Use Design Thinking to create new solutions
The workshop started with some icebreaker activities followed by understanding the School of 5 programs. After which the Design Thinking framework was introduced to the participants and how it marries with the Behaviour Centred Design Theory.
The next step was to build empathy for the various stakeholders of the program, for which teams were formed and each team was assigned a stakeholder. The teams were then made to create empathy maps for the stakeholder assigned to them. This activity really helped the participants get into the user's shoes and in fact, some of the ground realities which were peculiar to such rural contexts came to surface.
Once empathy was completed the key challenges and opportunity areas were identified and defined in form of How Might We statements. These How Might We statements were then evaluated by the participants collectively and voting was done to pick three problem statements which were taken forward for ideation.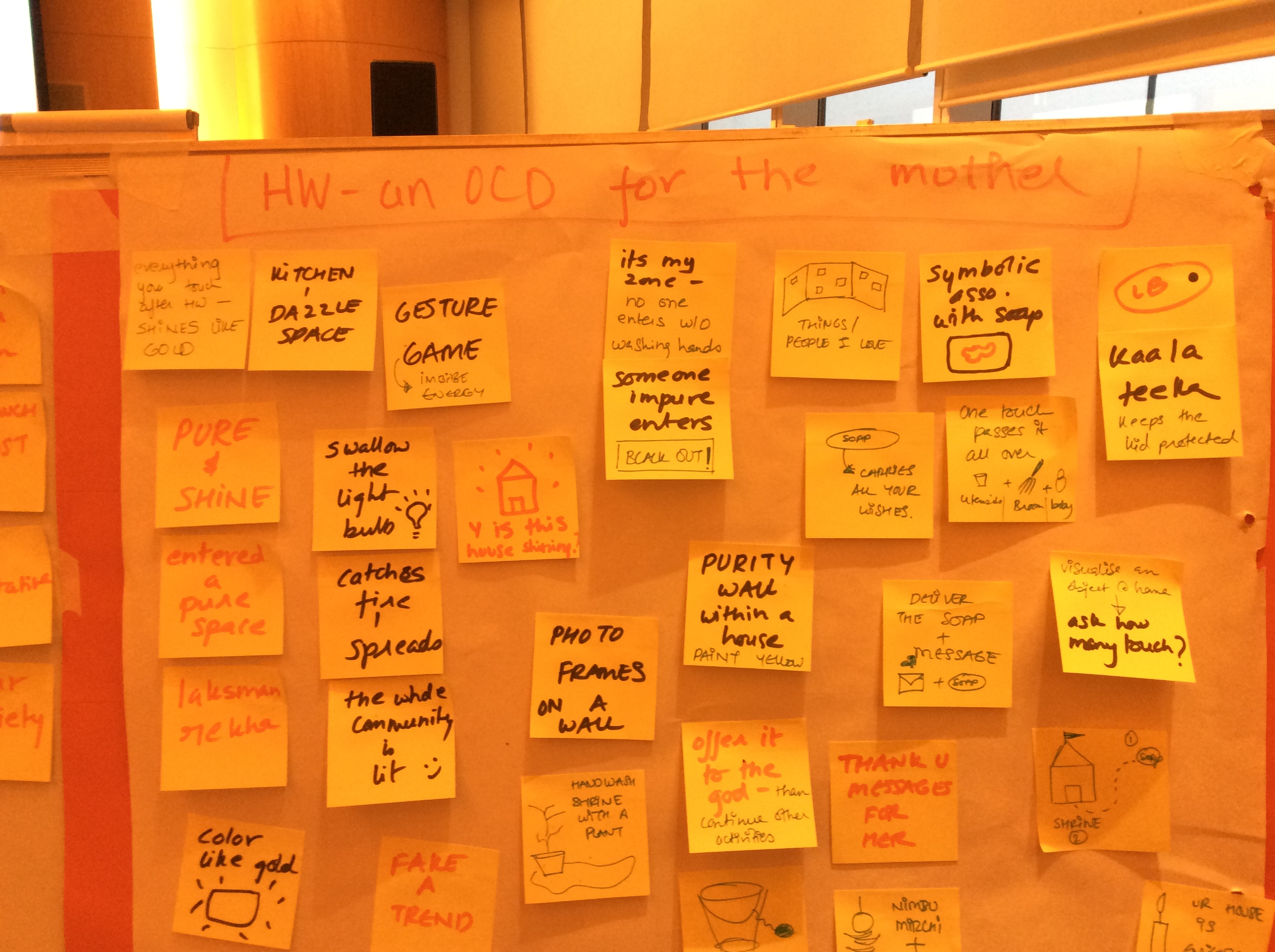 Before we moved into ideation, some learnings from communication and education based programs were shared by the experts to the rest of the group. The ideation session was done in multiple rounds where in each round the teams were given a particular constraint or a role based on the challenge they had at hand. This style of time-bound creative ideation led to a variety of ideas which were then sorted, similar ideas were clubbed together, and some ideas were built further through team discussions. Each team then chose two ideas which they would prototype.
TinkerLabs introduced different methods of quick prototyping through roleplay and interactive demos. Before the teams created their prototypes, they created flowcharts of their ideas to figure out how the idea would work and what would be the key hooks for the stakeholders.
Once the ideas were prototyped, they were showcased and feedback was collected in a structured format to evaluate which of these ideas could be taken forward and what changes would be required for the next steps.
What did we achieve:
Seven prototyped ideas generated through a collaborative effort of internationally recognized experts through a hands-on interactive workshop in just two days. The Lifebuoy team is already testing and running pilots of these ideas currently.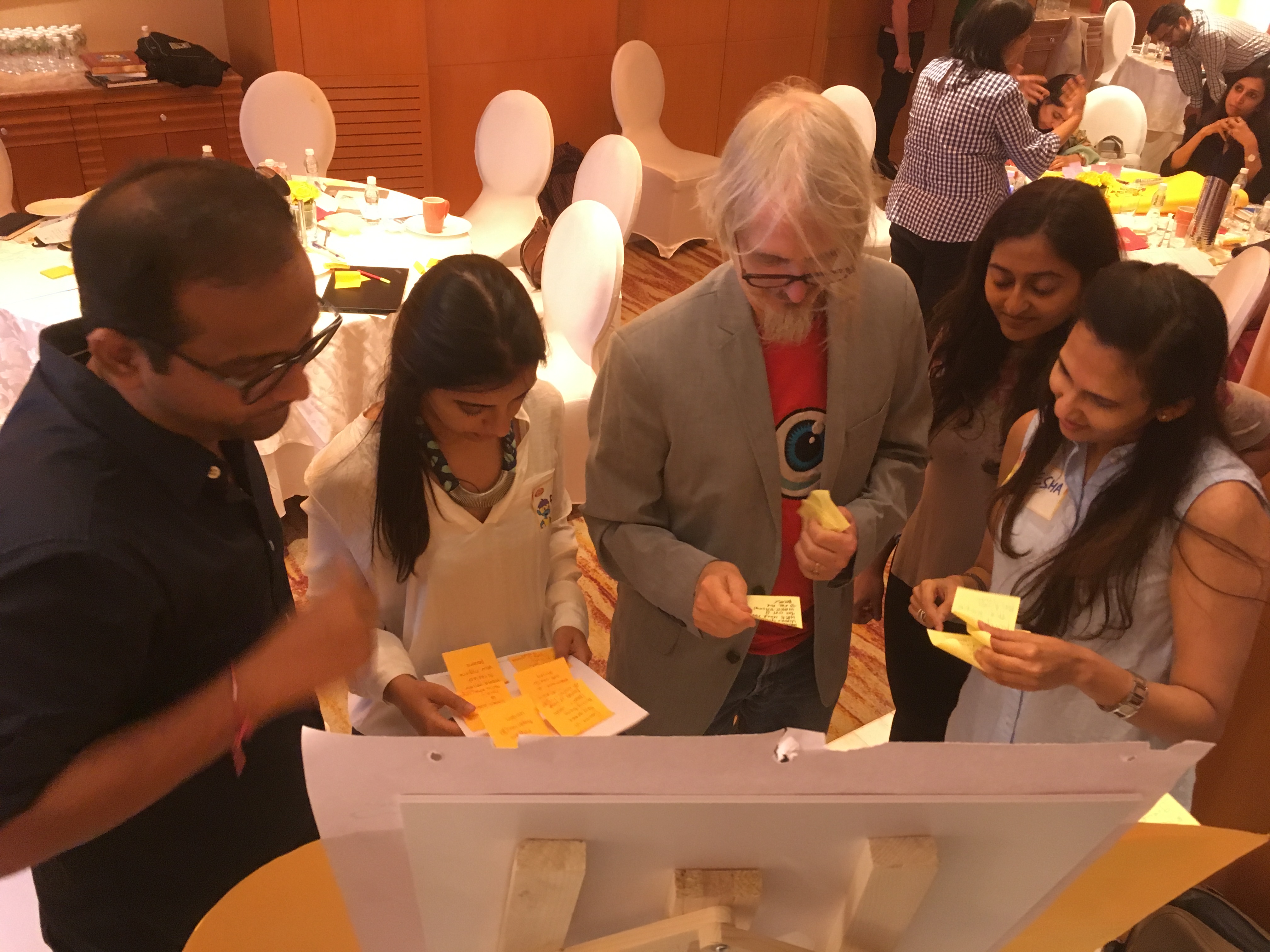 Highlight of the project:
The workshop gave the TinkerLabs team a unique opportunity to learn Behaviour Change Theories and map it back onto the Design Thinking framework in a way that can fit into the cultural context of rural India