TinkerLabs recently wrapped up one of our first engagements with Save The Children India creating a toolkit for them to empower internal teams for social impact. Our User Research Lead Shagun Seth shares her experience and evolution as a change agent through it all.
Justice and women rights have always been big drivers for me. The fight against patriarchy, against gender discrimination, against someone telling a woman this is 'her place'. So, you can only imagine my joy on being able to make a positive difference through the Save the Children India (STCI) project, where the objective was to help the organization design better programs to curb human trafficking.
This project was a special one for me, not only due to the potential to make a meaningful impact, but also because we designed the engagement in a way that the internal team could be empowered to use design thinking on an ongoing basis. Thereby, allowing high-impact solutions to bubble up from below rather than being imposed from the top.
I remember walking into the STCI office on a sunny morning early February admiring the china mosaic artwork and wall murals. We were here for our very first orientation day with the internal team. Along with introducing the design thinking framework and relevant case studies, we studied the ecosystem of their work in the 4 broad spaces they work in: urban prevention, rural prevention, prosecution and advocacy. We jointly decided on what should be the big design challenge within each space that we would like to go after during our 3-month stint.
We then put together a tool kit to hit the ground running during the research phase- research plans were made, methodologies were decided, stakeholders were identified and most importantly what we should ask/observe was planned for. The TinkerLabs team travelled with the STCI team to various locations across Mumbai, Sangli and Nandurbarg, meeting stakeholders and doing long hours of research. There were stories of hope as well as despair. The one that really tugged at the strings of my heart was of Mala: a young 24-year-old with an 8-year-old son, who had been abandoned by her husband. She worked 2 jobs for a back breaking 11 hours everyday, and made 6,000 rupees a month. When I asked her what her aspirations were, she replied, "My only dream is that I would like to have only 1 job and make 6,000 rupees. You see, I need to walk for 2 hours per day in the sun between jobs which really tires me". I remember often being reminded of the privilege that I hold as a high caste/economically independent woman as I did this research.
Engaging with the internal team at Save the Children India during the project: getting them to examine motivations, unmet needs, pain points of various stakeholders in the system was also very fulfilling. Most of the internal team looked at research as data gathering, so to move them towards empathy research was challenging yet rewarding.
Then came the Problem Definition and Ideation Day! Armed with all our notes, videos, photos we jumped into brainstorming about what are the big insights within each challenge. Empathy maps, user journeys, stakeholder interaction maps were drawn to build a shared understanding of the landscape. It was heartening to see how involved the internal teams were, thinking about the problems through a creative problem solving way.
Ideation entailed covering the breadth, where we created 30-40 ideas per challenge using a range of ideation techniques. We then moved on to building solutions with the Save the Children India Team in the prototyping phase. Right from concept boards, mock websites, videos, meetings, various kinds of prototyping techniques were used in order to assess the problem-solution fit. I vividly remember the excitement within the team on helping co-create and build these prototypes.
We then took these prototypes back to end users in the testing phase. We accompanied the STCI team while the testing was on, to see in real time how the solutions can be improved, rectified etc. We realized that some solutions could get launched right away whereas some needed more time to be made sharper.
Overall, things came a full circle for me when I saw so many of the insights we had uncovered in the empathy phase find a tangible implementation in the testing phase. In addition, hearing stories of how this design thinking journey had transformed the way their internal team approaches their work and looks at creative problem solving left me feeling so heartened.
I would like to end by saying, pain is real but so is hope, there is opportunity to act and truly make a meaningful difference. Get out there and help drive the change you seek in the world! And yes, design thinking could be a good friend in the journey :)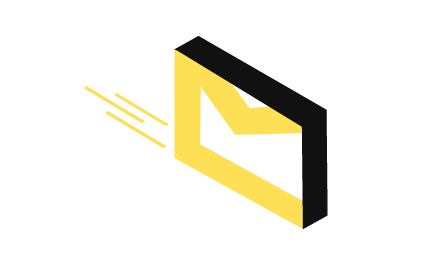 thank you
You have successfully subscribed