TinkerLabs recently ran a 2-day design thinking workshop with a leading luxury hotel brand to give their employees a robust understanding of the design thinking framework as well as come up with powerful, easy and quick to implement solutions on their live challenges.
The workshop was well attended by employees from all verticals: front office, training, security, kitchen, housekeeping etc. from as well as from different hotels across locations.
We started the workshop by explaining design thinking as a structured methodology for creative problem solving through relevant case studies both from within the hospitality sector and beyond.
Through these cases, the attempt was to showcase the power of user research and ways to go about exploring and identifying unarticulated needs and expectations. From these insights, how do we then generate ideas and build prototypes and mock ups through iterative testing.
Post this, we decided to give the team a powerful capsule of design thinking on their life challenges. We broke them up into cohorts and gave them pre-identified challenges from their work contexts (employee retention, marketing, branding, customer acquisition etc.)
Given the number of years of experience in the room, we decided that even before getting into primary research we would get the teams to construct user journey maps which marked the various tasks, touch points and emotions the 'users' of their challenge areas need to go through. For example: when it comes to employee attrition of new joinees what is the journey of the new joinee (user) from the time the employment offer is made to him to his first 3 months at the hotel
There were many AHA moments as the user journey maps were crafted and many realizations on what are the touch points that are leveraged and ignored, what are the range of emotions, underlying expectations of the user that need to be considered etc.
In addition, we did a detailing of the personas of the users: what are their characteristics, aspirations and anxieties that we are already aware of. Primary research was then done with the relevant stakeholders to further build a nuanced understanding of the challenge area
We closed Day 1 with research synthesis where we taught the workshop participants on how do we cluster our findings and arrive at powerful insights.
Day 2 started with multiple rounds of creative ideation where we used a range of ideation techniques. When we run ideation, one of the big intents that we like to achieve is to free the workshop participants of what they believe are current constraints and instead help them imagine what the solution could be
These huge number of ideas were then clustered and bucketed under 3 big ideas. From here, we started building these ideas as prototypes. Participants were taught that prototyping is a way for them to start visualizing an idea and giving it some sort of scaffold to assess the problem-solution fit
Through prototyping tools such as story boards, role plays, concept cards and models, participants started to translate the thought of an idea into an actual solution that can be implemented in their business, which often gets overlooked when one is only doing creative ideation
These prototypes were then tested and built upon through rounds of user testing. This was a critical step as the experienced minds in the room had a very good idea of what are the solutions that are ready to get launched and what need more time to get refined.
We ended Day 2 with understanding how the solutions that we have identified will now get refined further and implemented back in their business.
We also had a detailed discussion on how design thinking as a creative problem solving tool can now be applied to any challenge they face such as improving the guest experience of the hotel, creating a new menu, better task allocation within a team, improving sales processes etc.
A week post the workshop; we were delighted to learn that many of the solutions we had come up had seen light of day and been implemented in the various hotels across locations.
By adopting Design Thinking principles, a business can not only identify the latent needs of end users but also develop low cost working prototypes for their needs and test them in real time thereby allowing for easy and quick adoption of the various solutions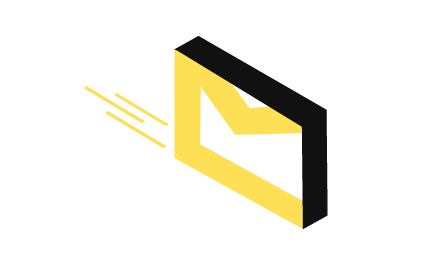 thank you
You have successfully subscribed