TinkerLabs' co-founder Kunal Gupta writes about why is Design Thinking relevant for IT Services companies to make the leap from Service Provider to Solution Provider!
The sermon of Design Thinking!
Companies that build software products should know who their real customer, real user is. They should understand their user's real life context, where she works, what challenges she faces, and what her frustrations are. They should have a good view of the spatial, cultural, business, and technological context of the environment where their end user will use their software. They should not assume that their first idea is the best, instead they should be willing to engage with target users to refine their concepts. In this way, they can make their software really useful, convenient to use, and ideally even joyful to use.
That, they say, is Design Thinking. Wow! Cut me some slack. If that's the kind of fuzzy sermon they have to offer, you have better things to do. Right?
The futility of it, or otherwise
Ok, let's take a minute to reflect. How many software developers can claim to really know and understand their users? How many have actually visited or even seen a video of the environment their user works in? And not just the space- the culture of their organization, the way they do their business. Wait, isn't that somebody else's job? Whose? Well, the ...... the ...... the account manager! Ok, no the delivery manager. Hmmm something's fishy.
When was the last time you saw a software team actually 'playing' with their end users to 'sense' how they 'feel' about their software? And trying to modify everything from the core architecture, to technology stack, to screen interface and all kinds of user manuals, jusssst to ensure that their users can instinctively latch on to their software, and get productive. Huh! What are tool trainings for? Again, you're right but what training did we have to undergo to use Google Or YouTube, or Amazon?
So what's the catch?
You get the hang. There's nothing magical or groundbreaking about Design Thinking. Just the realization that we are not doing it. And perhaps also that it may not be as simple as soon as we actually start attempting to practise it. And that's where Design Thinking or User-Centred-Design comes in as a practice or discipline. It offers us a simple to understand process, replete with clearly charted out methods and techniques, to take care of the otherwise ambiguous task of understanding or empathizing with our user, and building joyful solutions.
Adobe, Intuit, Citrix, SAP show the way
This is why software product companies like Adobe, Intuit, Citrix, SAP adopted Design Thinking. They did not just hire designers and built design teams to beautify their software interfaces, they trained their engineers across the software life-cycle on Design Thinking. So that they could contribute to the organization's goal to be customer focused!
And results speak for themselves. Intuit brought joyful solutions to a field as obscure as finance and taxation! And this gave them the much needed differentiation in the small business market.
SAP adopted Design Thinking to convert their long despised monolithic softwares into modular customizable and hence started winning their clients' hearts. Their fiori platform was only one of the many manifestations of their approach. Their co-innovation center introduced the now popular concept of Design Thinking workshops.
Adobe reinvented their complete business model, by catching the pulse of the creative community and pivoting from a license based model to a piece-meal short-term subscription model hosted on cloud! And their stock price worm does all the speaking.
Ok, products. How about services?
Product companies have been adopting design for a while now. And it has gradually come to be accepted as norm. Why should services organizations like Infosys, TCS, Cognizant care (or not) about Design Thinking? A lot has been said, here's the gist:
The whole IT services outsourcing industry was essentially built on the labor cost arbitrage; its relevance was in being efficient, error-free and cost-effective. Fine. Over years, some of these companies that could crack the code of standardization grew big, and on the side inspired many more smaller companies to sprout. Cool. Then, something changed. As technology matured, work flows got settled, and client need cases got repetitive, there started a new search for differentiation. Juxtaposed with growing trend of extremely user-friendly consumer focused technology companies like Google, YouTube, Amazon and the likes. Plus, proliferation of technology (cheap computers, ubiquitous mobile phones), plus emergence of new technologies like IoT, AR, VR, AI; and lastly democratization of technology with cloud and SaaS.
Hfff, so? So, the clients who for long were happy with 'reliable' services started asking for advisory support on what to achieve with technology. And suddenly, the services companies were expected to be imaginative! And know their clients' businesses. And even their clients' clients, and their employees! Why? Because only then could they build new solutions!
From Service provider to Solution provider
That's the transition from being a service provider to becoming a solution provider. And for that, these companies are finding immense support from Design Thinking. As I said before, Design Thinking has created some sort of a process for envisioning innovative solutions that are grounded in the user's reality and are still capable of delivering a wow, a joyful experience.
Infosys launched a massive campaign to train close to 100,000 employees on Design Thinking, Wipro acquired a design innovation firm called DesignIT to up the design quotient in their projects. Tech Mahindra and L&T Infotech partnered with TinkerLabs, firstly to chart out their strategies for design-led delivery, then to expose senior management to the process and methods of Design Thinking through experiential workshops, followed by co-working on live client projects to realize the potential of Design Thinking, leading to proliferation of know-how through project managers and business analysts, and finally reworking their project management styles and HR policies to duly incentivize a user centred approach.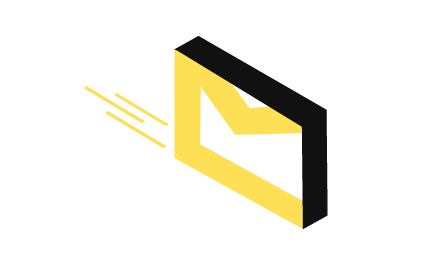 thank you
You have successfully subscribed